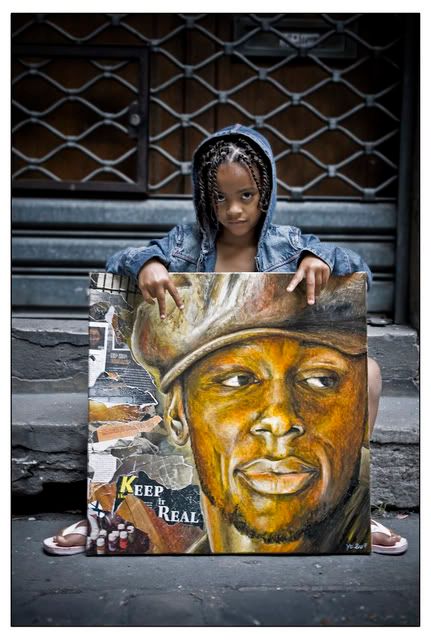 little girls need men to look up to too.
this picture makes me think about that.
when you wonder why, "that girl is choosing the wannabe gangster over you- a clear gentleman" well maybe its because she
doesnt
know what a gentleman looks like. she
wasnt
taught to prefer the man who treats her right, make sure she makes it in the house safely, insists he pay, and keeps it real-- instead she was only left with those around her who were... less than unexceptional.
be patient
and be a man
that little girls can look up to.
be cool. set standards.



photo title: TAMIKA (painting of MOS DEF)
photo via
SHEITEN

M Photography

(http://www.myspace.com/modameperdu)